Have the stars aligned for downsizing?


Despite the pandemic, or partly because of it, the seller's market in real estate has continued. The housing shortage has been years in the making. In 2020 and the first half of 2021 there was an acute shortage. As we all obeyed stay-at-home orders, even fewer of us were selling our houses than in prior years.
As safety measures became standard, buyers and sellers returned to the market. But more buyers than sellers returned, but the number of homes and townhomes for sale remains low. So prices have continued to go up. Most well-maintained homes are still receiving many offers when they go to market. It's been tough to be a buyer — but great to be a seller.
But this climate can also keep a seller from considering a move. They are afraid of not being able to find a place to go!
But when you look closer, now it could be a wonderful time to move to smaller housing. Stats show that the housing shortage is most acute when looking for houses. The number of detached houses is way down over past years, followed by townhouses.
That makes sense. These shortages have been building for several years. And the pandemic has driven some folks out of apartments and condos. If they have to work virtually from home, they want the space to do it.
The result has been much lower demand for condos. In fact, the supply of condos on the market is up from years past. It is a much softer market in the condo world. I'm not sure it is a buyer's market for condos, but it is much different from the demand for single-family homes.
So, what is the opportunity for downsizing?
Single-family home prices have gone up by as much as 15% in the last 12 months. This always depends on location and condition. But for many homeowners, that means their homes are worth much more — often $100,000 to even $200,000 more!
Yet condos are the softer area in the market, again depending on location and condition. This could be a wonderful chance for anyone looking to downsize. Sell high and buy low. If downsizing away from close-in urban areas, the benefit could be even more.
Something else to consider is the capital gains tax when you sell your home. This is only for your "primary home". So when selling your home could get you tax-free funds up to $250,000 or $500,000 for a couple. (Always check with your tax professional on your personal situation, conditions apply.)
Has the value of your house gone up in recent years? Are you thinking of downsizing? You could have a nice opportunity to go smaller AND have a great tax benefit.
The roll-out of the vaccines is allowing the lifting of some restrictions. There is the prospect of life getting back to somewhat "normal." It might be time to consider — or reconsider — that move to smaller housing.
If this applies to you, there is an opportunity right now. Take advantage of the strength of the single-family market. As well as the relative softening of the condo market. Add in the current favorable tax treatment of housing gains... You get a Win-win-win!
Dad always told me to buy low and sell high. Have the stars aligned for you?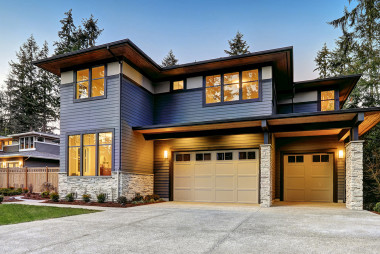 Get your home's accurate value.
Your house and location are unique, we use our experience and up-to-date data to ensure you know what your home is worth today.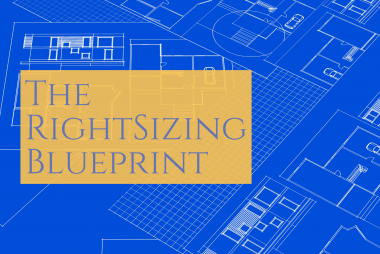 We help people transition into their next home using our RightSizing Blueprint.