Georgetown Diamond-In-The-Rough
Welcome to 1511 28th St., N.W.!
This is a sturdy survivor in the 1500 block of 28th Street in the East Village of Georgetown. This home was likely built in 1885. The building permits were issued in October 1884. Not on the market since 1974, this 3-bedroom row house is waiting for your personal touches to highlight the classic elements and blend in the best of today's modern standards.This home has some very unique Chinese characteristics. There are hanzi characters on the front of the house, and the entrance is guarded by two elaborate Foo Dogs that are believed to have powerful mythic protective benefits.The sale of this home is to settle the affairs of the estate of the past owner. As such, this sale will be strictly an "As-Is" sale. But as you will see from the photos, the house is eminently livable. Below is complete floor plan for this home.
Click on any photo to see an enlarged view.
Click on any photo to see an enlarged view.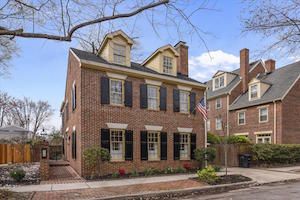 Want To Know Your Home's Value?
You May Be Shocked!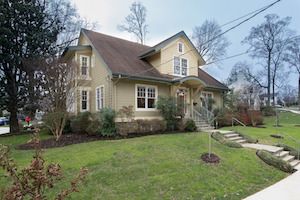 Have Questions About The Selling Process?
Learn More